Plumber Advertising: Ultimate Guide to Attracting More Customers
Although almost everyone will need plumbing services at some point, leads won't simply fall into your lap if you run a plumbing business. Because any regional market will have numerous plumbers to choose from — and some homeowners will always try to attempt the DIY approach — it's essential to invest in advertising for your plumbing business. Plumber marketing may include both online and offline marketing approaches to raise awareness of your business and build consumer trust with your company.
In this guide, we will take a comprehensive look at plumber advertising, so you can make the right choices to help you grow your client base and build customer loyalty that keeps your business thriving.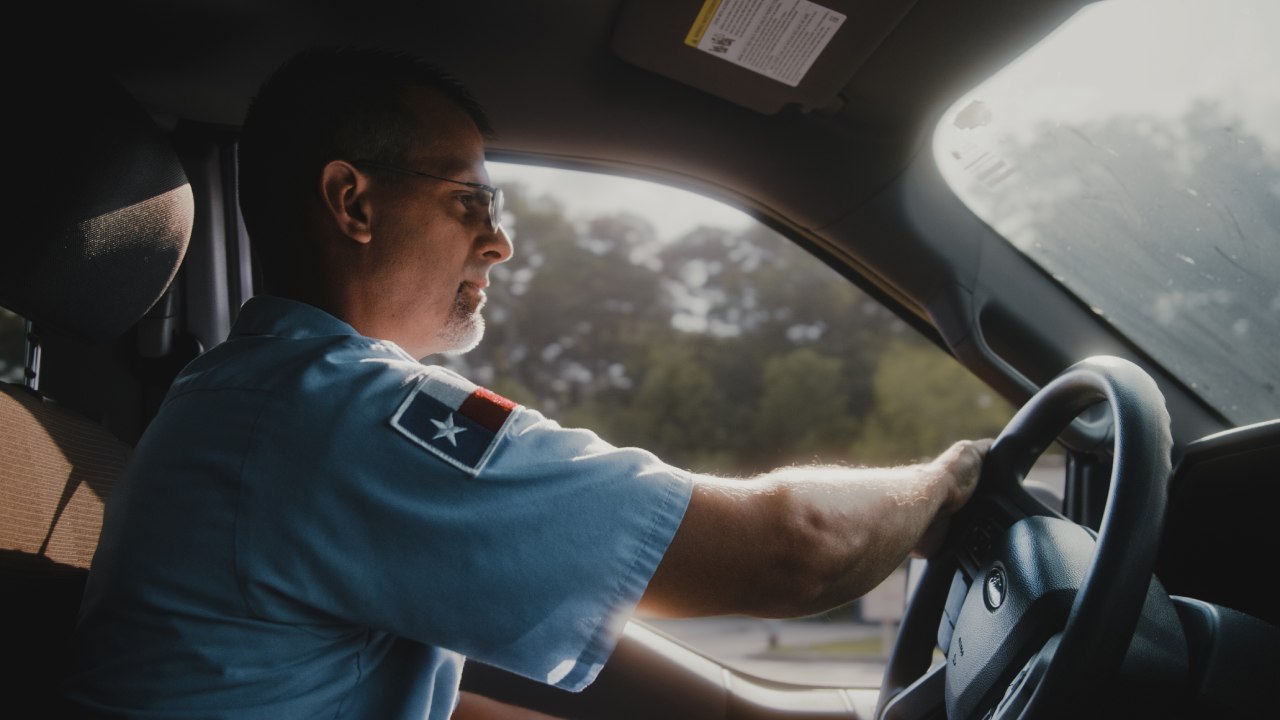 Why You Should Advertise Your Plumbing Business
When you need a product or service, what's the first step you take towards making a purchase? If you're like most people, you do a quick Google search to find what you're looking for.
Therefore, you want your business to be among the top search results when people in your service area search for "plumbers near me" or similar keywords. According to Service Titan, appearing in online searches for plumbing services is one of the most reliable ways of generating leads. (1)
But it's not just online marketing that matters. Building a reputation through time-tested offline advertising mediums like mail flyers and business cards can raise local awareness of your brand and keep your business top of mind when people need plumbing services.
Related: Check out our complete guide to marketing your plumbing company >>
Take Your Website to the Next Level
Your website is likely the first place your potential customers will interact with your business, so it should boast a professional image that aligns with your branding, and it should also provide an exceptional user experience.
Create a Responsive Website
One of the most important features for your plumbing website is for it to use responsive design. Responsive design is a process of building a website that renders well on a variety of screen sizes, so it is equally accessible from computers and mobile devices.
Because mobile traffic accounts for nearly half of all web traffic, it is essential that your website displays well on small screens. (2) Not only will this ensure that potential customers find the information they're looking for, but it will also help you improve your rankings in local search results. Google favors websites that are optimized for mobile devices with responsive web design.
Infuse Your Website with Your Brand
Your website shouldn't feel like it could belong to just any plumber. It should represent your brand with the right colors, fonts, imagery, taglines, logos, and tone of voice throughout. When potential customers visit your website, they should not only understand what services you offer, but also what sets your business apart. The right branding will help you achieve that goal. (3)
Branding boosts your credibility, gives your business a relatable personality to create an emotional connection with consumers, and builds customer loyalty.
Use Copy That Converts
Along with an eye-catching design, your website should feature well-written copy that's designed to convert. Conversion-driven copy is simple, informative, and persuasive.
One of the most important features of this type of copy is calls to action (CTAs) that tell the reader exactly what you want them to do. Common CTAs include "book an appointment," "call us," and "sign up for our newsletter." You might also pair these CTAs with an incentive, such as a discount for new customers or a special offer unlocked by subscribing to your email newsletter.
Use Lead Capture Forms to Turn Traffic into Customers
Customers don't want to go out of their way to engage with your business, so integrating short lead capture forms into your website design will help you convert site visitors into leads. This will also provide you with their contact information so you can market to them further and turn them into customers.
Many site visitors won't be ready to pick up the phone and book an appointment the first time they visit your website. You'll want to capture their contact info so you can stay connected with your new leads and stay top of mind when those leads are ready to book plumbing services.
Create Location Pages
Your plumbing website should not only be customized to your business and your brand, but it should also be specific to your location. Whether you have one location or several branches of your business, you should have location pages for each location of your plumbing business.
Location pages help to boost your local SEO because they signal Google that you serve a specific area. Strong location pages will include a map of your service area, a physical address for your business, and a short list of services offered from that location.
Although customers aren't likely to visit your physical location, it is still important to establish a local presence with your business address. Providing an address for your plumbing company also builds trust with customers, since it shows them that you are a permanent, well-established business in your area.
Create and Share Plumbing Content That Shows You're an Expert
Advertising your plumbing business doesn't always mean running direct ads with a sales-driven approach. Part of plumbing marketing is building authority that shows your potential customers that you're an expert in your industry. After all, the last thing anyone wants is to call a plumber who isn't actually capable of solving their plumbing issues. As an industry pro, you can boost your trustworthiness and authority by creating plumbing content that showcases your expertise. A blog, for example, offers a space for you to write about solutions to common plumbing problems or signs of different plumbing issues.
You can also get creative when it comes to content creation and use different forms of media to educate your potential customers. Video content is highly engaging and shareable, so creating educational videos can go a long way for your advertising. Michael Fox of the Forbes Agency Council explains why video content is so effective for marketing:
Video content is one of the most effective content marketing strategies if you're aiming to increase brand awareness. People often find it easier to pay attention to information if it's presented in a video format. (4)
Of course, with any content, you'll want to ensure that it gets seen by not only featuring it on your website but also by sharing it on social media and encouraging your followers to share it as well.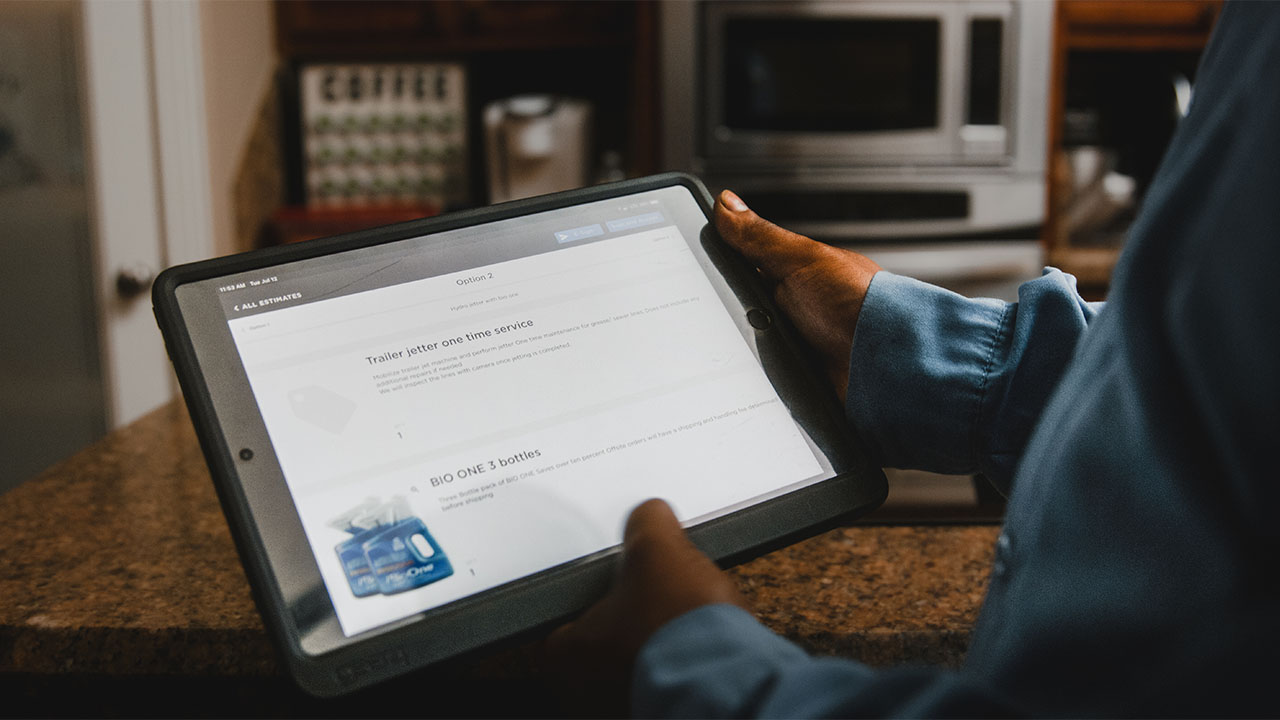 Boost Online Reputation and Visibility
Outside of your website, there are several other ways to boost your visibility online and improve your reputation as a local plumber. With a comprehensive approach to online marketing, you can more effectively drive traffic to your website, see more leads, and fill your appointment book.
Build Connections on Social Media
Social media platforms like Facebook and Instagram offer unique opportunities to connect with your local community in the online space. These platforms also offer paid advertising tools that can help you improve awareness of your plumbing company. Plus, with a presence on social media, you can share the content that you've spent so much time developing for your website.
Make Search Engine Optimization a Priority
The importance of search engine optimization, or SEO, should not be overlooked. SEO is what drives your website to the top of search results for plumbing-related queries. There are several steps you can take to invest in search engine optimization, including:
Claim your Google Business Profile (formerly Google My Business) and update your listing with your services, photos, business hours, and contact information.

Add your business to local directories online.

Run a speed test on your website and address any factors that are slowing down your site.

Use responsive design to ensure that your device looks great on both computers and mobile devices.

Use relevant industry keywords throughout your website content.
Manage and Gather Online Reviews
When hiring a plumber, people want to know that they are hiring someone trustworthy to provide a service at their home or business. They also want to know they are getting a quality service that's fairly priced.
Online reviews can ease the concerns of potential customers by offering unbiased insight on the quality of your service. According to surveys, positive reviews make 91% of people more likely to hire a company and 79% of people out as much trust in reviews as they do personal recommendations. (5)
But you may need to do a little work to get customers to leave reviews. First, you should provide exceptional service in every customer interaction. But that is not always enough to encourage customers to leave reviews. You may need to follow up with email reminders asking customers for their feedback.
It's also important to engage with existing customer reviews, so people know that their comments are seen and appreciated. Respond to all reviews — even negative ones — promptly and politely.
Related: Read our full guide to gathering reviews and building your reputation >>
Don't Forget About Pay-Per-Click (PPC) Advertising to Target Your Area
While organic search rankings are an important element of online plumbing marketing, you should not neglect pay-per-click (PPC) ads. PPC advertising can help you be seen at the top of search results pages among sponsored results as well as on websites across the Google Display Network.
PPC ads essentially let you skip the line and get to the top of search results, and they can help you get seen by users who are ready to book plumbing services right now.
Creating effective, high-quality PPC ads can be a complex process, so it is helpful to work with an experienced digital marketing agency to run your pay-per-click campaigns. Professional marketers can also help you interpret PPC ad data to fuel your other digital marketing efforts, such as your SEO campaign.
Run Google Services Ads for Your Plumbing Business
Google offers paid ads specifically for service providers like local plumbers. With Google's Local Services Ads, you gain a Google Guaranteed Badge, which provides a trusted stamp to your business along with a short and simple ad that users can click on to call your business directly or book services online. Carlos Silva at Semrush explains the perks of being verified by Google:
The Google Guarantee is a badge that appears in Local Services Ads for home service providers. It shows potential customers that Google has vetted your business.

Only home service businesses that have passed Google's screening and verification process can get a badge. Which can give customers peace of mind. (6)
Another benefit of these ads is that you can control your budget to scale your Local Services Ads to your needs.
Accept Bookings Online
With the increasing prevalence of digital tools in everyday life, people expect a more complete customer onboarding experience that takes place entirely online. Instead of having to call during business hours for an appointment, customers often prefer the convenience of booking an appointment online, anytime. Online booking also helps you cut down on the manpower required to book appointments, manage technicians' schedules, and communicate with clients. (7)
Make an Amazing Impression Offline: Provide Top-Level Customer Service
Modern marketing tools can help you raise awareness of your business and attract new leads, but no digital tools can serve as a substitute for good, old fashioned customer service. That means delivering a reliable, consistent experience on every service call. For plumbing industry mogul Roger Wakefield, top-level customer service means simply listening to customer concerns.
"You're keeping them involved, but you're also letting them know, look I'm listening to you… When I walk in chances are I know what the problem is before I get here. But if I walk in and I don't listen to my customer, I'm not doing them the service that they deserve." (8)
Any plumber will have the professional skills to fix a leaky faucet or install a new toilet, but not all plumbers will deliver positive customer service experiences. By prioritizing top-notch service, you will set your company apart as a local leader in your field and pave the way for more customer referrals and positive online reviews.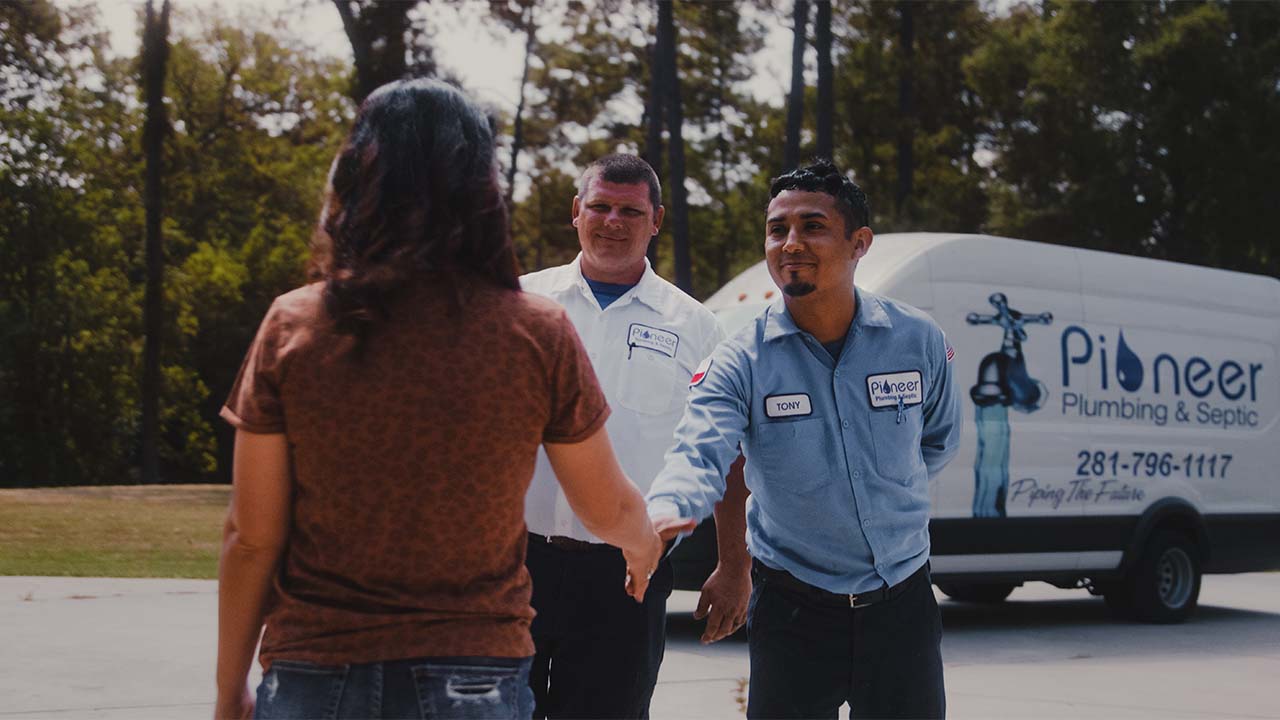 Use Time-Tested Offline Marketing Strategies
Internet marketing will provide a solid foundation for your plumbing advertising, but there are still several offline marketing strategies that can prove to be effective. Offline marketing tools are best used to supplement your digital marketing efforts. While some traditional strategies like billboards and radio/television commercials may be out of your small business' budget — not to mention ineffective for focusing exclusively on your target audience — the following strategies can suit plumbing businesses of all sizes.
Send Postcards Directly in the Mail
With email inboxes flooded with promotional emails, direct mail can help you cut through the noise. Postcards and flyers can help you reach potential customers within your service area and offer promotional discounts that keep your phone ringing.
According to HubSpot, direct mail is still effective as a means of advertising because people in all demographics look forward to receiving mail. Postcards can also tie into your digital marketing efforts. Thirty-eight percent of people visited a company's website after receiving mail from that company. (9)
Strategically Place Business Cards
Business cards are a small but effective investment to help you stay top of mind with existing clients. It may be months or even years before a customer needs another plumbing service. Having a business card or fridge magnet around the house with your business's phone number on it can help you hang onto those returning clients.
Offer Referral Discounts
Quality service is a must to keep customers speaking positively about your business, but they might need a little push to recommend you to their friends and family — or to leave online reviews. Offering a referral discount can help you encourage more positive feedback, referrals, and word-of-mouth advertising.
Join Community Organizations
As a local small business, it is important to be seen as a fixture of your surrounding community. Joining homeowners' associations, a local chamber of commerce, trade organizations, and other community organizations can cement your reputation as a trustworthy service provider and help you build partnerships with fellow business owners. (10)
Related: Check out our complete guide to growing your plumbing business >>
Access the Resources of a National Plumbing Chain with P3 Services
If you're ready to take your plumbing company to the next level, P3 Services can help you get there. As a P3 Partner, you'll retain your branding and your team of talented employees while gaining access to resources leveraged by a national-level plumbing chains. Plus, you'll have greater support for recruiting technicians and other staff members to help your business grow.
Contact us today to learn how we can support your plumbing business! >>
Mike Persinger, 8 Proven Strategies to Get More Plumbing Leads in 2023 https://www.servicetitan.com/blog/plumbing-leads#plumbing-software

Alex Valencia, The Top 7 Benefits of Responsive Web Design https://www.searchenginejournal.com/seo-responsive-web-design-benefits/211264/#close

Laura Lake, Why Branding Is Important in Marketing

https://www.thebalancemoney.com/why-is-branding-important-when-it-comes-to-your-marketing-2294845

Michael Fox, Seven Content Marketing Strategies For Home Services Websites That Drive ROI https://www.forbes.com/sites/forbesagencycouncil/2022/09/08/seven-content-marketing-strategies-for-home-services-websites-that-drive-roi/?sh=4a2feba86eb2

Pratik Dholakiya, 8 Techniques To Get More Customer Reviews For Your Local Business https://www.searchenginejournal.com/get-more-customer-reviews-for-local-business/349982/#close

Carlos Silva, Google Local Services Ads: What They Are & How to Set Them Up https://www.semrush.com/blog/google-local-services-ads/

Kinga Edwards, 12 Reasons Why You Need An Online Booking System for Small Business

https://calendesk.com/blog/12-reasons-why-you-need-an-online-booking-system-for-small-business/

Authority Magazine Editorial Staff, Roger Wakefield On How To Take Your Company From Good To Great https://medium.com/authority-magazine/roger-wakefield-on-how-to-take-your-company-from-good-to-great-beea1d35346f

Jana Rumberger, Direct Mail Marketing: Advantages and How to Use It for Your Business https://blog.hubspot.com/sales/direct-mail

SavvySME, Practical Marketing Ideas Plumbers Can Use Right Now https://medium.com/@SavvySME/practical-marketing-ideas-plumbers-can-use-right-now-47d742b1b286