Plumber Reviews: How to Gather Reviews & Build Your Reputation
For the service industry, including plumbing companies, gathering reviews is an important part of building your reputation. Let's take a closer look at why reviews matter, how you should respond to them, how to gather them, and how to make sure your potential customers see them.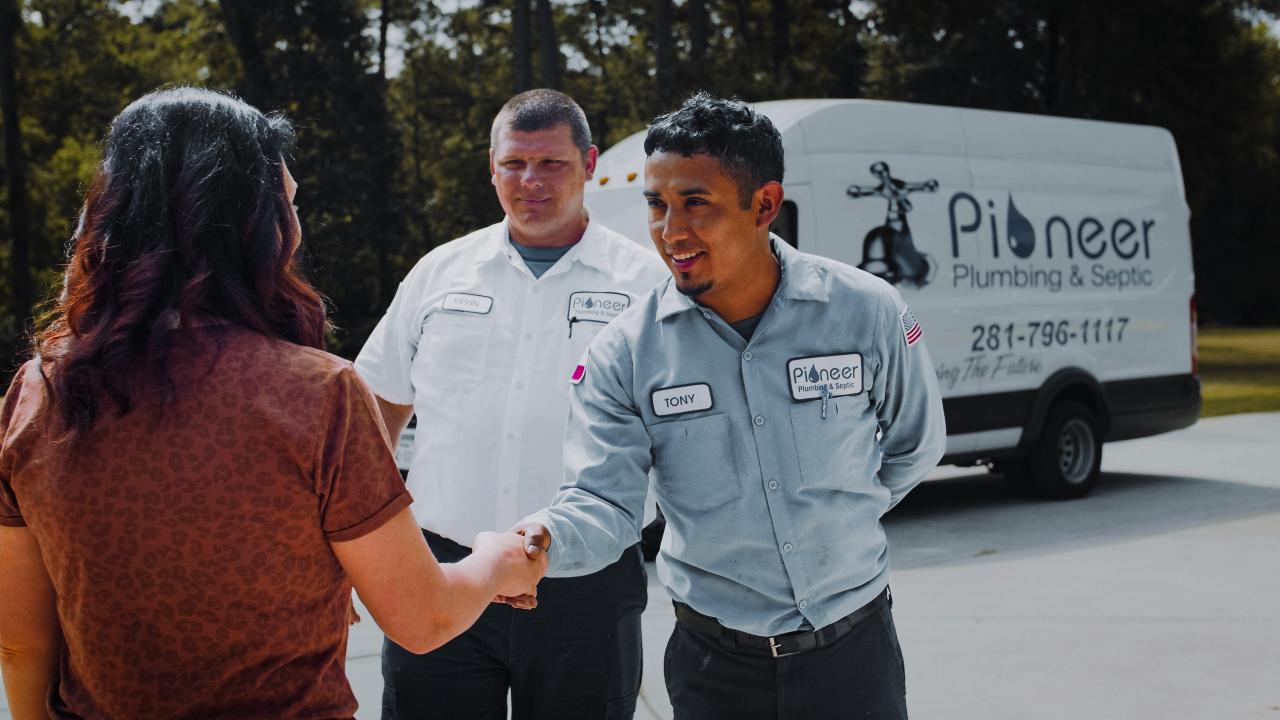 Why Plumbing Companies Need Reviews
Most customers, unless their issue requires a very urgent fix, will conduct at least a little research before calling a plumber. It's for the same reason that customers who have already found a plumbing company they like will call them again the next time — trust.
Reviews are a great way to build trust with potential customers, because they're written by a third party (past customers) about your quality of service. Most people will browse your website, reviews, and the websites and reviews of your competitors, before making a decision.
In fact, according to a study by BrightLocal, 77% of people always or regularly read reviews for local businesses, and 84% of people said online reviews played an important or very important role in deciding to hire a business in the service industry. Only 3% of respondents said reviews weren't important at all.
Having positive reviews will help you build your reputation and compete better against other plumbing companies within your service area. They will also help you to appear higher in Google search results.
How to Respond to Reviews (Both Positive & Negative)
The general best practice is to respond to all reviews, regardless of their star rating. Your response isn't just for the customer's benefit; replying will show prospective customers that your team is responsive and takes customer service seriously.
For positive reviews, thank the customer for their business and the time they took to leave their feedback. If they complimented something your technicians did, acknowledge it.
Example:
I called for an emergency water heater repair and their technician arrived within the hour. They were very professional and fixed it quickly. Would recommend to others!

Reply: Thank you for such positive feedback! Providing timely service is one of our missions, so we're happy to hear the technician arrived so quickly.
For negative reviews, begin by apologizing to the customer and offer a solution to make it better. If the issue requires you to follow up with them, give them an easy way to contact you. Make it clear to them and to anyone reading the review that their experience is not the norm.
Example:
I called for an emergency water heater repair and it took over 6 hours for the technician to arrive. On top of that, they weren't very friendly and left the work area a complete mess. Don't hire them!

Reply: We want to sincerely apologize. We are very disappointed to hear about your experience and would like to make it up to you, as well as speak to the technician in question. Please reach out to us at customerservice@plumbingcompany.com.
This response helps to offset the negative review and, even if the upset customer never responds, helps prove to prospective customers that your company is trustworthy.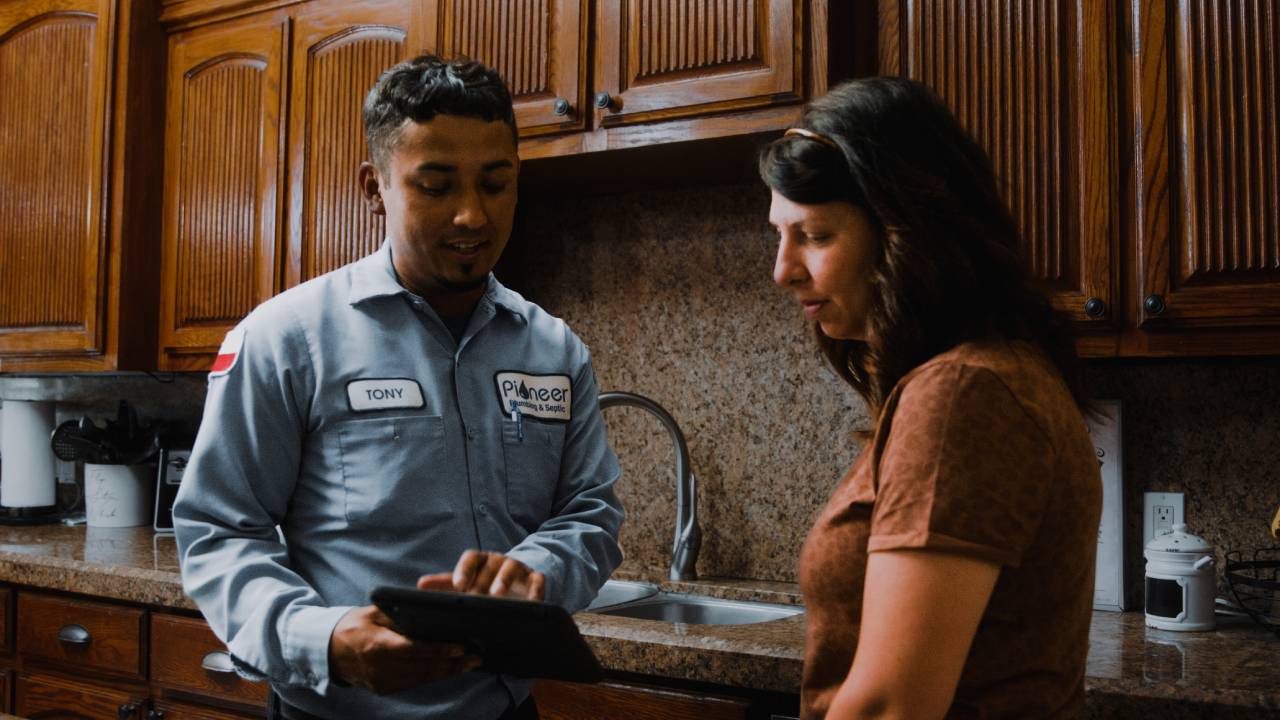 How to Gather Customer Reviews
Most people will only write a review if they feel particularly compelled by a very positive experience or a very negative experience. So it's a good idea to build a solid foundation of reviews that reflect the average person's experience. And the only way to do this is to ask.
There are various ways to gather reviews from your customers. Some companies institute a system where technicians must present the customer with a tablet to leave a review at the end of a house call. Other companies might send a follow-up email asking for a review.
You might be nervous to ask every customer for a review, but it's important to know that getting a negative review now and then can actually be a good thing. According to a study by Northwestern University, people tend to prefer reviews with an average star rating of 4.2 - 4.5, and become suspicious of companies with only 5-star ratings.
The bottom line is that people expect real companies to get negative reviews every now and then. As long as you respond to all reviews in a professional manner, and attempt to resolve any issues, a few negative reviews shouldn't hurt your business.
Displaying Reviews on Your Website
There are two ways prospective customers can read your reviews; in search results and on your website.
Reviews, especially Google reviews, will show up in search results alongside your company's name and contact info if you have a Google Business profile. Reviews from other platforms, like Yelp or TrustPilot, may show up as well.
But you can also embed reviews on your website as a trust element. Trust elements are anything on your website that tell visitors that others have had positive experiences. These include reviews, testimonials, logos (if you provide commercial service), and case studies. Adding reviews to your website will help prospective customers decide whether to hire you.
You can add reviews to your website through a widget that manually updates, or by manually adding in quotes from reviews in a customer testimonials section.
Grow Your Plumbing Company
Expanding your services to include commercial repairs and construction can help set your company apart from the competition and open up more opportunities. Many partner companies within the P3 Services family offer commercial plumbing services.
Contact us to learn more about becoming a P3 partner!