HVAC Apprenticeship: Everything You Need to Know
Working as an HVAC technician is a demanding yet rewarding job. HVAC technicians must know their way around complex equipment and sometimes work with hazardous materials. They must also be skilled in troubleshooting and solving problems.
To gain the knowledge and experience necessary for this line of work, many HVAC technicians will begin their careers with an apprenticeship. That's why P3 Services runs an apprentice program at all of our service companies.
In this blog post, we'll take a closer look at what's involved in an HVAC apprenticeship and how to secure an apprenticeship opportunity, so you can begin pursuing your career goals.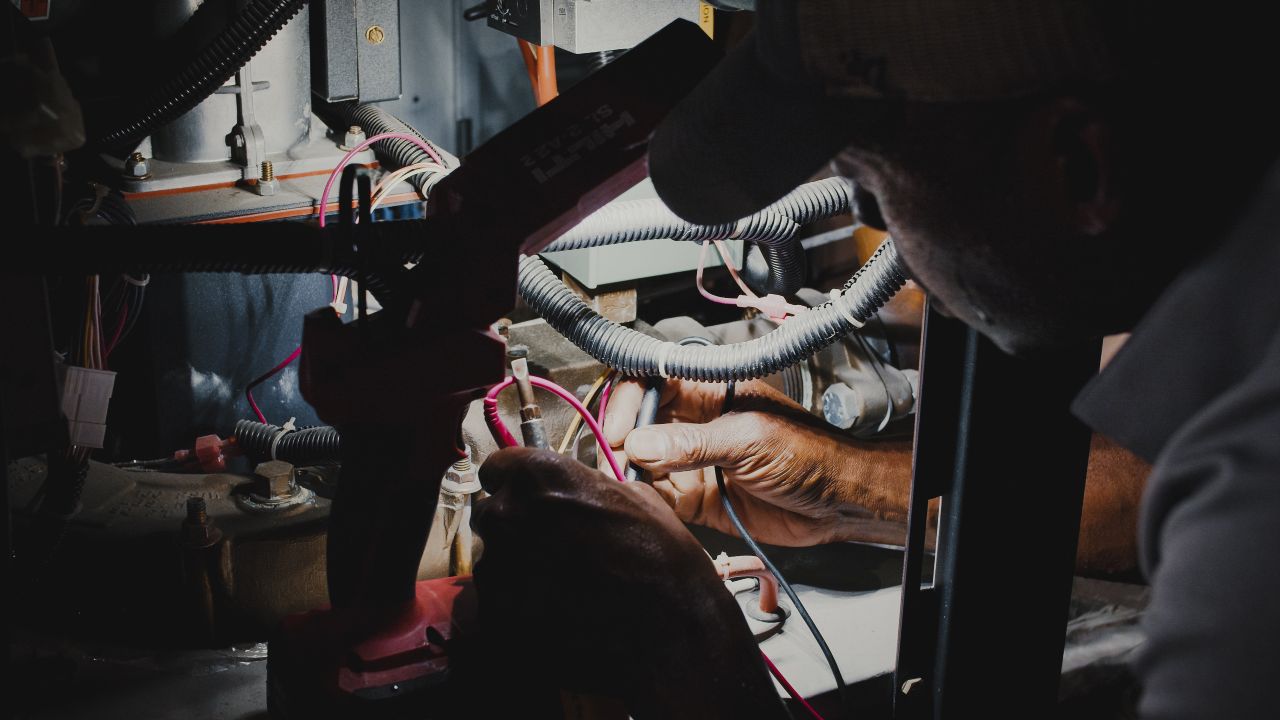 What Is an Apprenticeship?
Many trades use apprenticeships to train the next generation of workers by providing them with real-life experience in the field. In fact, 2021 saw more than 241,000 apprentices in occupations including electricians, carpenters, plumbers, and HVAC maintenance technicians and installers enter the national apprenticeship system. (1)
In an HVAC apprenticeship, you'll go out on jobs in the field alongside an experienced technician. This experience will build upon technical education in a classroom environment. The length of apprenticeships varies depending on your location, the organization facilitating your apprenticeship, and your specific area of focus. Most apprenticeships will take between 6 months and 5 years to complete — you'll likely need to fulfill a minimum number of hours working in the field to complete your training program.
One of the key advantages of training in an apprenticeship is that this is a paid training opportunity. Unlike other career training pathways that may lead to significant financial debt, HVAC apprenticeship allows you to build your financial stability as you enter the workforce. Whether you are just starting out in the professional world or transitioning to a different career, an HVAC apprenticeship can help you enter the industry with ease.
Where to Find an Apprenticeship
There are several organizations offering HVAC apprenticeships in the U.S. To qualify for these programs, you must:
Be at least 18 years old
Have a high school diploma or GED equivalent
Possess a valid driver's license in the state where your apprenticeship will take place
Pass a drug test
Be able to work in a physically demanding environment in which you may need to lift heavy objects, access difficult areas, and be on your feet for long periods of time
To find an apprenticeship program that meets your needs, you may reach out directly to a nationally recognized trade organization, an HVAC union, or a technical college. (2) Technical college programs will consist primarily of classroom learning, and they will help you acquire either an HVAC technician certificate or associate's degree. These colleges also typically have industry connections to help graduates enter an apprenticeship or get directly hired in an entry-level position with continued training on the job.
Related: HVAC Schooling: How Much Does It Cost to Become an HVAC Technician? >>
Union and Non-Union Apprenticeship Programs
One key factor to consider when choosing an apprenticeship is whether you want to join a union apprenticeship program. Historically, HVAC technicians have been represented by labor unions, but union membership has been declining in recent decades. (3)
There are still some advantages to union membership, including bargaining power, job security, and exclusive access to certain projects. Some potential drawbacks include membership fees that may offset the higher earning potential of union wages, strict union rules, and competition with non-union workers.
If you are interested in a union apprenticeship program, the two largest union apprenticeship programs to explore are those run by the United Association of Journeymen and Apprentices of the Plumbing and Pipe Fitting Industry of the United States (typically referred to as Union Association) and the International Association of Sheet Metal, Air, Rail, and Transportation Workers (often shortened to the Sheet Metal Workers Union or SMART).
Non-union apprenticeships may be run directly through employers or though trade associations like Associated Builders and Contractors (ABC).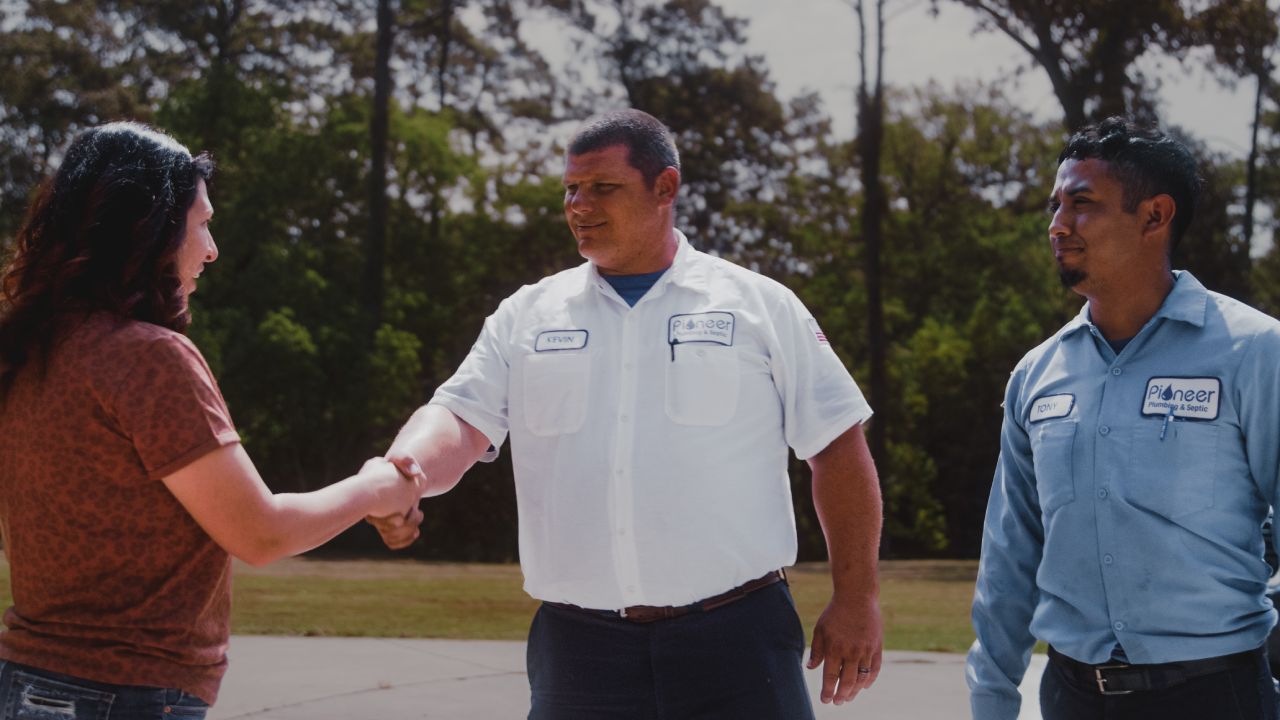 Understanding the Apprenticeship Process
HVAC apprenticeships will look different depending on the region where you're located. This is in part due to different state laws that dictate licensing requirements and in part due to the varying HVAC service needs of different climates. HVACSchool.org offers some perspective on what to expect with an HVAC apprenticeship:
Most apprenticeship programs are reflective of the region where they are located. In fact, some have local residency requirements — the expectation is that you are going to learn what is common in the area and stick around, working on that same kind of equipment. (4)
Because apprenticeships put such a strong emphasis on local training, it is important to take part in a training program in the market where you want to work long-term.
Two Components of an HVAC Apprenticeship Program
Because HVAC technicians will face a wide variety of issues with many different pieces of heating and cooling equipment, on-the-job training is essential to build troubleshooting and problem solving abilities. Additionally, customer service is a key component of HVAC service, so it is essential to build these skills under the guidance of an experienced professional.
On-the-job training must build upon a foundation of knowledge, however. That's why most HVAC apprenticeships will include both classroom education and field training.
Classroom Education – Intensive classroom education may take place on nights and weekends or specific days of the week. Classes are scheduled to allow apprentices to spend the bulk of their time in the field for hands-on training. In the classroom, students will learn skills such as using HVAC software, using power tools, reading blueprints, learning industry vocabulary, and becoming familiar with different pieces of heating and cooling equipment.
On-the-Job Training – In your field training, you will always be paired with an experienced HVAC technician at real project sites. Your on-the-job training may include both observation and hands-on training under the supervision of a seasoned technician.
Is It Important to Have an HVAC Apprenticeship?
In some areas, HVAC apprenticeship is a requirement to attain state-mandated licensing for HVAC technicians, but completing an apprenticeship is not always a requirement for entering the field. (5)
Still, apprenticeship can offer many benefits for aspiring HVAC technicians. An apprenticeship offers the opportunity to build essential career skills in a safe, supervised environment.
It can also help you build up the necessary work experience to qualify for different industry certifications through North American Technician Excellence (NATE), which will help you showcase your expertise to prospective clients and employers.
Related: Step-by-Step Guide to HVAC Certification >>
HVAC Apprenticeship Pay Scale – What Is the Salary of an HVAC Apprentice?
The average salary of an HVAC apprentice is about half the average salary of an experienced journeyman—about $34,073. Apprentice salaries in Alaska ($49,190), Connecticut ($45,612), and Maryland ($44,499) are at the highest end of the apprenticeship pay scale. (6)
Take Your Career Further with P3 Services
As you enter the workforce as an HVAC technician or seek to grow your career, consider employment with P3 Services. Our growing national network of partner companies represents the highest caliber of service in the industry.
P3 has instituted apprentice programs within all of our service companies across the US. We're eager to create career paths for both experienced and inexperienced personnel as we partner on a path to advancement.
Our technicians benefit from exceptional salaries, benefits, and continued training, and they work with the most advanced technology and equipment available. Plus, we hold our partner companies to the highest standards of safety and customer satisfaction.
Contact us today to explore the career opportunities we have available in regional markets throughout the U.S.
S. Department of Labor, FY 2021 Data and Statistics https://www.dol.gov/agencies/eta/apprenticeship/about/statistics/2021
Bureau of Labor Statistics, How to Become a Heating, Air Conditioning, or Refrigeration Mechanic and Installer https://www.bls.gov/ooh/installation-maintenance-and-repair/heating-air-conditioning-and-refrigeration-mechanics-and-installers.htm#tab-4
My Service Depot, HVAC Unions: Everything You Need To Know https://www.smartservice.com/smart-service-blog/hvac-unions/
org, UNDERSTANDING THE APPRENTICESHIP PROCESS AND FINDING A PROGRAM https://www.hvacschool.org/apprenticeships/
Indeed Editorial Team, How To Become an HVAC Apprentice in Four Steps (With Skills) https://www.indeed.com/career-advice/finding-a-job/how-to-become-hvac-apprentice
Zippia, HVAC Apprentice Salary https://www.zippia.com/hvac-apprentice-jobs/salary/